Bevel Gears (India) Pvt. Ltd. has been in the field of designing and manufacturing bevel gears and bevel gear boxes for over 40 years. With a full range of Gleason gear equipment covering cutting, testing, lapping and bevel gear grinding, gears are manufactured to DIN or AGMA standards. We are also equipped with Klingelnberg bevel gear cutting and HPGS (Hard cutting).
We are one of the few companies to offer both Gleason and Klingelnberg bevel gear systems. Customers are invited to leverage our capabilities and decades of experience to develop the gearing solutions they need for their demanding applications.
Click here to know more about us.
Our specialization is primarily every variety of bevel gear and our range is broad by global standards. For hypoids, we can offer 1:14 single stage reduction. Interested in 4-tooth pinions? Contact us!
For higher ratios of up to 1:110 our engineering department will be glad to review your requirements. We also manufacture a select range of fine pitch spur, helical and worm gears. Click here to know more about products.
Design Reviews, Reverse Engineering & Ratio Changes
Many facilities will manufacture to your specifications, but how many help you reverse engineer without a drawing and only a damaged gear set available?
Need a part conversion from Klingelnberg to Gleason or vice versa? Need a gear ratio change so the new sets fit in the same size envelope and mounting distance?
Our skilled personnel can help you reverse engineer your parts. We also offer design reviews, suggestions to improve gear strength and prototyping services. We can help you design your set, build prototypes and you can do the production volume manufacturing!
Click here to know more about our Design & Reverse Engineering Solutions.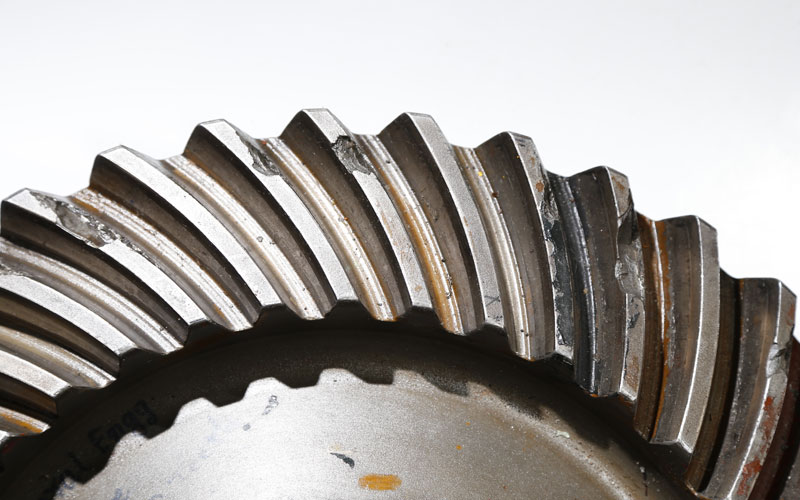 Damged sample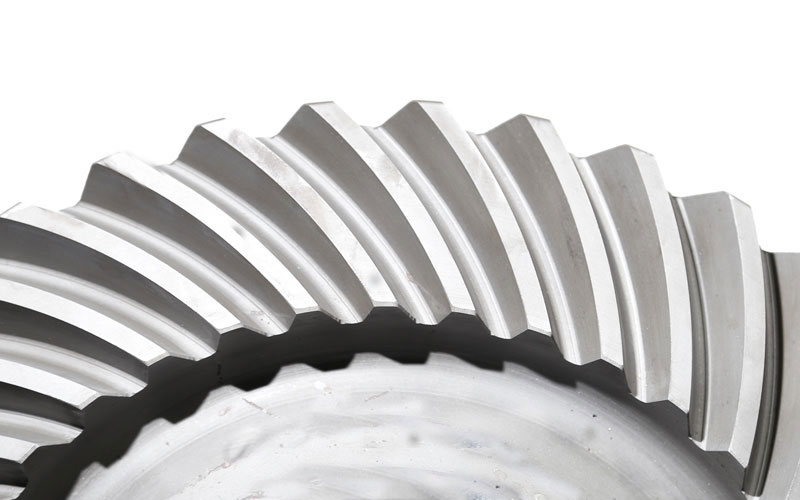 Reverse Engineered New part
Stock Gears
Bevel Gears India offers over 100 different ratios of bevel stock gears. Please contact us for our stock gear catalogue.
We manufacture a wide range of gears for applications ranging from aerospace to mining to cooling towers to food processing.
Click here to know more about product application.